About Panorama Retreat & Resort
Panorama Retreat & Resort (previously CountryPlace) is a popular residential conference, function and accommodation venue located in the beautiful Dandenong Ranges just east of Melbourne. The business has operated in this location for almost 25 years. The property sits on high-ground overlooking the Silvan Dam and right down the picturesque Yarra Valley. But best of all the venue is just 40 minutes from the CBD.
Panorama Retreat & Resort is the only  conference centre to be inducted into the Victorian Tourism "Hall of Fame," having won the Victorian Tourism Award for excellence, 5 times.
Panorama Retreat & Resort was also the first centre in Australia to be accredited by the International Association of Conference Centres. These acknowledgements, by industry peers, are your guarantee of quality facilities and professionalism service.
Five conference/function rooms, 10 syndicate rooms, 3 dining rooms, 2 bars and lounges. 62 comfortable guest rooms are available, along with many sporting and recreational facilities.
The culinary team is well-known for their award-winning food specialising in local produce matched to popular wines of the Yarra Valley.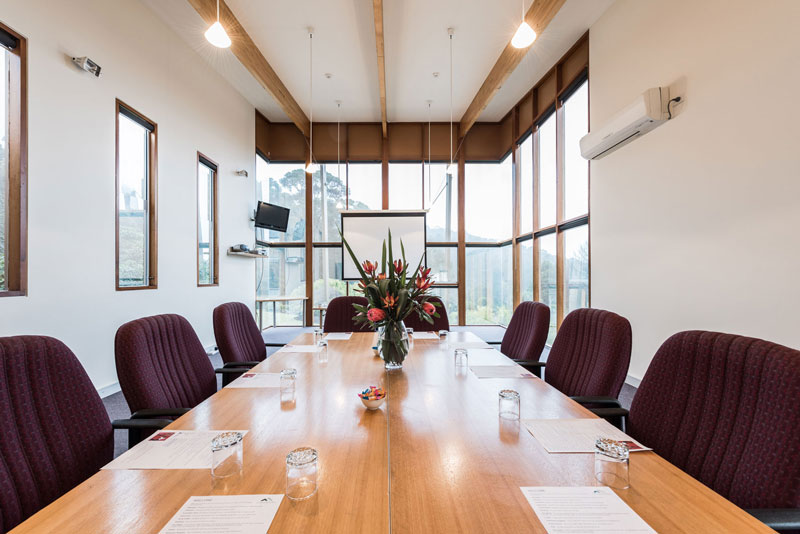 Panorama Retreat & Resort History
The land on which Panorama Retreat & Resort sits is one of the most historic locations in The Dandenong Ranges. The first settlers to the region came to Kalorama. Several of the most popular early guesthouses were located near Panorama Retreat & Resort, with Shiloah guest house (shown opposite) being situated on Link Road near the Panorama Retreat & Resort car park.
The famous Cobb & Co Coach stopped nearby on its way to Melbourne.
Many of our staff have been with Panorama Retreat & Resort for many years. Quite a few have served for more than 10 years. 
Panorama Retreat & Resort is a business built on family values and relationships. Regular clients say this is one of the things that keeps them coming back.